Austin Natural Mattress is a home-grown, locally-owned Austin mattress store that offers the finest in natural, organic, & high-tech mattresses and sleep systems, as well as organic bedding, since 1999. Owner Shane Coker & Family, as well as sleep experts Charles Roberts, Humberto Cantu and Hollis Chandler strive to bring our customers simply the finest in high-tech clean sleep technology at the lowest prices in Austin. Most of our people have been with us for over a decade, and many of the senior members hold stake in the company. We offer a 100 Night Worry-Free Sleep Trial, Lowest Price Guarantee, Free White Glove Delivery, 0% Interest Financing, and the finest customer service you'll experience. Our people are salaried and do not work on commission. All told from all sources, we have over 1000+ 5-Star customer reviews. Thank You for allowing us to serve you healthy sleep, for a quarter century now. 🙂
Traditional, non-natural mattresses release a long list of harmful chemicals throughout their lifespan into your bedroom environment. This is called off gassing. Why? These manufacturers use harmful chemicals because it is a cheap way to pass US fire-retardant safety standards. We scientifically confirm this off gassing of harmful chemicals with vacuum chamber tests of these products. Natural & Certified Organic mattresses use natural means, such as organic wool, to be just as fire proof, but without the off gassing harmful chemicals. It's really that simple.
We are the ONLY local Austin mattress store that carries actual organic mattresses. Beware of "greenwashing."
Some of our local competitors claim to, but none of the mattresses they list as "organic" are actually certified organic products.
Check for yourself. Very simply, ask for the organic certifications on ANY of the mattresses these stores list as "organic". They may have one certified organic component (like a certified organic cotton cover) in the mattress, while every other component that is in the mattress is not organic. This, they call an organic mattress. They may, as an example, retort, "Certified? No, but this is wool." Or, "No, but this is latex". Non-organic wool has man made chemicals in it. Non-certified latex can be all or primarily man made synthetic latex, made from chemicals derived from petroleum oil. Non-certified mattresses can have chemical fire retardants, and all sorts of other chemicals in the components as well.
This is, quite simply put, greenwashing. Making claims that are simply not true. If they lie about this, what else are they lying about?
All of our mattresses that are listed as organic have a finished final product organic certification, as well as individual organic certifications for every component that is in the mattress.
Know the difference. Arm yourself with knowledge.

Get the Chemicals Out of Your Bedroom
Non-natural & non-organic mattresses off-gas a long list of chemicals into your bedroom environment. This is not up for debate; we have actual Greenguard vacuum chambers testing results of very popular, normal, non-organic mattress you find in normal mattress stores on every corner.
One example includes a list of 64 volatile organic compounds, nine of which are considered human carcinogens. Why mess around with something like that, when you don't have to?
And we're not talking about sleeping on oat bran (haha). We're talking about all natural talalay milk sap latex, hand tapped from the Hevea Brasiliensis tree. We're talking about certified organic California wool. Certified organic american cotton.
At Austin Natural Mattress, none of our organic mattresses have any chemical fire retardants, everything in the store is made right here in America, and lots of it right here in Texas. So sleep safe. Sleep Naturally. At Austin Natural Mattress.
Serving Austin since 1998 with a new philosophy:
First, do no harm. Natural & organic mattresses make for a much healthier lifestyle and better nights sleep.
Second, the run of the mill big box stores offer run of the mill mattress choices. We will carry only the finest in sleep.
Third, the price of a quality mattress shouldn't include a steep markup. There should be non-toxic mattress choices at all budget levels. We have reached this goal.
Lastly, as we offer high end superior yet alternative technologies that are new to most consumers, customers should have plenty of time to try a new technology mattress — without any restocking fees if they decide to exchange it. In other words, our customers should feel safe trying something new.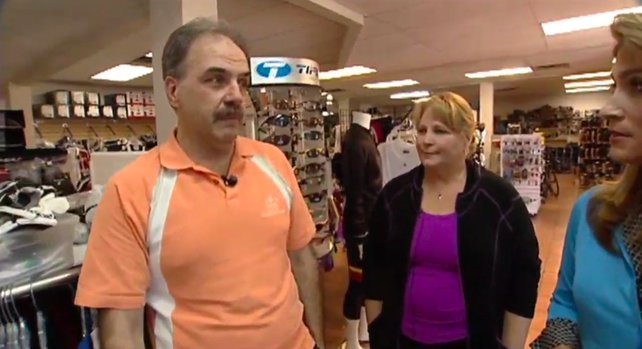 Nothing in our store carries a standard chemical spray on fire retardant. Our mattresses meet all fire retardant standards with more natural means, such as organic wool.
Alternate technologies refer components such as outside third party certified organic latex milk sap, organic cotton, organic wool, hand built by the Amish individually wrapped coil on coil innerspring systems, gel infused technology for sleeping at cooler temperatures in our Texas climate, high-tech adjustable mechanical bases controlled from your smart device, partially soy based open cell CertiPUR-US® certified memory foam systems, and more.
So come see why we are simply the finest in sleep.
A Cleaner, Greener Night's Sleep from a Store That Cares
Traditional mattresses are made from chemicals and materials that can harm the people who sleep on them and their families. They use toxic off-gassing chemical compounds like petroleum-based polyurethane foam and chemical glues in their construction, and, since 2007, toxic chemical spray on fire retardants that off gas into your families home atmosphere.  Please see the Why Buy A Natural Mattress  page for more information and science on this topic.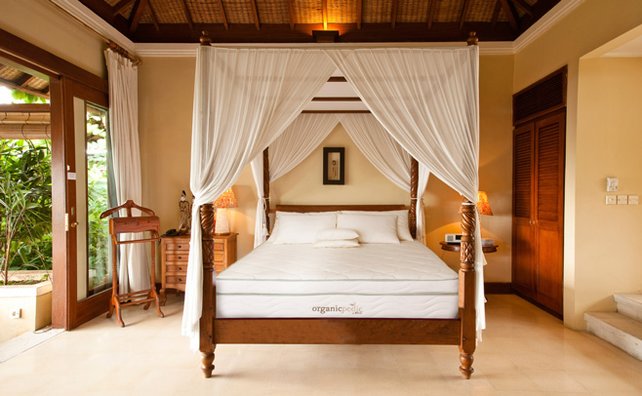 Current fire retardant standards call for a mattress to receive an open blow torch flame for 30 minutes without combusting. Traditional manufacturers achieve this with the use of off-gassing toxic chemicals and carcinogens. Our organic mattress collections achieve fire retardant compliance with the use of inert organic means, such as certified organic wool.
There are many mattresses on the market today that are described in terms of being "natural." They might be called organic, maybe green, or even eco-friendly. Shoppers have many choices, and its important to know what these terms really mean. Come in, we'll tell ya'! Increasingly, consumers want sustainable products that are better for the environment, both at large and at home. So making a decision about what to buy, based on different manufacturer's claims, is the challenge. Consumers need to determine what a mattress is actually made of, beyond the "natural" marketing language. With more and more healthy choices on the market, it's clear that mattress manufacturers are responding to demand with innovative products that are well worth the time to consider.
When we talk about a mattress being "natural", or "organic', these terms mean something. Natural mattresses should have some percentage of their constituent parts that are natural, and should have replaced the very harmful toxic chemical spray on fire retardants found in traditional mattresses with some cleaner alternative, such as wood-pulp based rayon fabric. Organic mattresses are a step above from a cleanliness standpoint. And a true organic mattress must show that ALL its inner components are certified organic by outside third party entities, such as GOLS (Global Organic Latex Standard), and NOP (National Organic Program). Just because someone proclaims a mattress to be organic, doesn't make it so! Other raw materials that can be used, like wool, should fall under the same scrutiny. Consider that, once cotton has been gathered from the field, if it's not certified organic, the process includes chemicals that are used to alter the cloth. Spray-on chemicals are ubiquitous in American cotton fields. Or what if a manufacturer fails to remove chemicals such as vulcanizers or preservatives from the latex (non-certified latex)? These chemicals can include ammonia, for example. And chemical strippers are often used to treat wool. It's not hard to see that these substances and processes are not "natural."
So ultimately, consumers must consider a number of sometimes obvious, sometimes subtle details about the materials and the manufacturing process that contribute to the final product. So to simplify that decision making process, its important to start out with the essential facts about materials and manufacturing steps.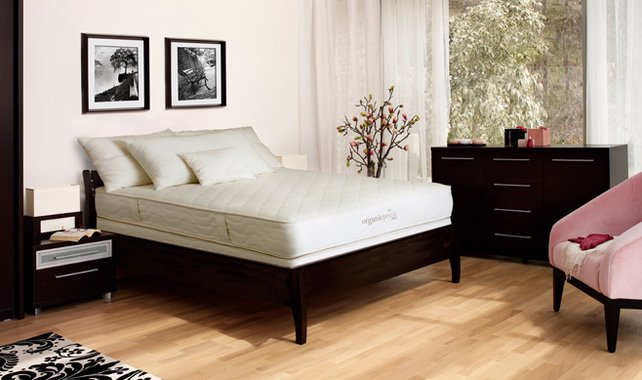 When you want quality that is healthier for you and your planet, come visit us; we're your destination for greener, sounder sleep.
Popular Choices for an Austin Mattress
Organic Latex
For the purest in a truly chemical free sleeping environment, experience our organic latex mattress line by SavvyRest. A lot of stores throw around the word "organic" very loosely. This is what we call "green washing". Our organic products have 10-15 independent third party certifications. Ask them how many theirs have! If you can find a purer mattress, we'll give you ours FREE. And that's guaranteed in writing. All inner components and completed products are outside, third party certified to be truly organic.
Organic Innerspring
If you enjoy a more traditional feel, please try our certified organic innerspring mattress line, from Naturepedic which are hand-made by the Amish, and ultra luxurious. Come in to see a mattress cut in half to see the amazing hand made construction! All inner components and completed mattress products are outside, third party certified to be truly organic.
Organic Cotton, Organic Wool, & Organic Coco Coir
If you are into a less traditional mattress, or are wanting a truly organic solution for less cost, try these fun alternatives!
Green Memory Foam
If you're looking for a memory foam mattress in Austin from our Burnet or Bee Caves mattress store location, keep in mind that many popular memory foam products are made from petroleum-based oils that can result in temperature discomfort, off-gassing, allergy problems, and overall unhealthiness. Tempur-Pedic memory foam, for instance, off-gasses 64 VOCs (volatile organic compounds).
We offer a partially natural alternative: open cell, soy-based memory foam, with a much cleaner fire retardant, by WorldBed. A cooler, healthier, less expensive alternative! They sleep cooler, don't off-gas, and cost less than the competition. And to get even greener, we offer a slow-response natural latex that perfectly mimics the behavior and feel of memory foam. Before you run out and spend a small fortune on Tempur-Pedic, consider a natural mattress alternative.
Adjustable Beds
Adjustable beds are a great choice for persons with back pain — or anyone who likes to work or read in bed! An adjustable bed can be customized to meet your needs for recreation, rest, or work. Our adjustable beds can even be positioned for "zero gravity", ideal positions for alleviating lower back pain. Some of our models are organic, and others wifi compatible, so that they can be ran from your IPad or IPhone!
Not in Austin and looking for a showroom near you? Try our Houston Mattress Store in The Woodlands.