Memory Foam Mattresses.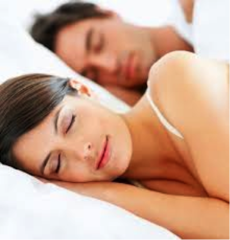 We at Austin Natural Mattress struggled with whether to carry and support this technology in our stores. Traditional memory foam mattresses are a toxic soup of volatile organic compounds & fire retardants. That being said, nothing contours to the body like a memory foam mattress. So we carry the cleanest version of memory foam that is possible. Our cleaned up version of a man made thing. Our WorldBed Studio memory foam mattresses are comprised of CERTIPUR CERTIFIED, partially soy based foams (see below). Please understand, these are not our organic mattresses by any means. Those would be made of organic materials, such as latex, cotton, and wool. These are simply the cleanest we can get in memory foam mattresses.
What exactly does this mean?
Lessened

harmful effects from off-gassing. This does not mean there is no off gassing in these memory foam mattresses; There is. Just much less than from a traditional memory foam mattress.

Less toxic fire retardant.
Open cell memory foam, versus closed cell. See below.
Certi-pur certified, partially soy based memory foam & core, as opposed to completely polyurethane oil based memory foam & core. This certification DOES NOT mean this is an organic product; this certification certifies that our polyurethane foams, when used, contain no ozone depleters, no PBDE flame retardants, no mercury, no lead & other harmful heavy metals, no formaldehyde, no phthalates, and are low VOC (less than 0.5 parts per million).
Cost less, off gas less, sleep cooler than traditional memory foam mattresses.
IF you want memory foam, this is the cleanest you will find it.
The benefits of a more natural memory foam mattress.
The routine or conventional memory foam mattresses consist of a variety of hazardous chemicals which seep out into the air over time. This is called off-gassing. With open cell partially soy based memory foam mattresses and memory foam mattress toppers, there is greatly reduced off-gassing because they are made from cleaner materials, and use cleaner fire retardants, instead of harmful chemicals like formaldehyde and Boric acid, and are manufactured to be open cell construction, versus closed cell construction.
Most leading traditional memory foam brand mattresses are "price set"; which means the manufacturer makes the store sell it to you for a fixed price, which is always well above regular profit margins. Ours are not price set, so apples to apples, spec to spec, our memory foam mattresses are always a better deal!
Sleeping hot is a huge issue with traditional memory foam. Their "closed cell" construction (the same thing that leads to so much harmful off-gassing) leads them to stereotypically have only a five degree temperature variance (sleeps hot). Our more natural memory foam mattresses have a 35 degree temperature variance, meaning they sleep much cooler.
Why you should avoid traditional memory foam mattresses.
Traditional memory foam mattresses and mattress toppers have even more chemicals in them than traditional mattresses do! Traditional memory foam mattresses were found to emit sixty-one different chemicals, volatile organic compounds, including the harmful carcinogens benzene and naphthalene. Beginning in the sixties, the foam in the majority of traditional synthetic mattresses has been made from polyurethane, which is a petroleum-based substance that emits volatile organic compounds. These compounds can cause lots of problems for many individuals, from skin irritation to more dangerous respiratory problems.
Formaldehyde is also used as a fire retardant in the construction of synthetic mattresses. Formaldehyde has been linked to various allergies, asthma, as well as cancers of the throat, lungs, and nose.
If this doesn't sound potentially harmful enough, you'll also need to consider the pesticides that went on the cotton used in a synthetic mattress, as well as the flame-retardant chemicals which have been linked to all sorts of problems – from cancer to nervous-system disorders. When you are looking for the best memory foam mattress in Austin mattress stores, it's a safe bet to steer clear of these potential risks and consider purchasing a more natural memory foam mattress, instead.